About The FIRM
With over 400 acres and 14 miles of paved, varied terrain and gravel driving surfaces, an acclaimed European-style rally school, an in-house security training academy, unpaved and off-road driving and riding circuits, The Florida International Rally & Motorsport Park is the ideal venue for advanced driver education, special and exclusive corporate events or team building experiences, media and hospitality functions or vehicle test sessions.
We have three miles of connected, paved driving surfaces, including our quick and technically challenging 1.6 mile road course that features 3 different configurations for nearly endless testing, tuning and just plain fun driving opportunities. We also have a half mile kart track that is also connected to our Supermoto track and a .4 mile advanced driving course that can be accessed from our main road course.
What started it all for us more than a decade ago are our rally training stages. Endlessly configurable and featuring a variety of low-traction driving surfaces, our rally stages offer over 11 miles of secure testing in close proximity to our paddock and service areas.
From open and closed track days or use by car clubs that run their own events, to private test sessions, rallysprints, single venue rallies, rally cross, autocross and manufacturer and media launches, The FIRM is unparallelled in flexibility.
The RallyPro Performance Driving School at The FIRM offers a full array of comprehensive, rally-based training courses for both road course and low-traction driving conditions. Students train in our extensive fleet of 2WD and 4WD rally cars, performance street cars, law enforcement vehicles, SUVs, ATVs and UTVs.
The FIRM offers complete corporate entertainment packages with a multitude of options from karting to driving rally cars to shooting. Our event planning staff can help you create and manage unique experiences for your guests. An event at The FIRM is guaranteed to provided the best opportunity for stress relief, team building or to pump up the sales and service team with action only available at a full-service motorsport facility.
Whether you're seeking a vacation with a once-in-a-lifetime adventure, you are an avid road racer, or a serious enthusiast with a passion for rally driving in your veins, we are here to help you have a great experience!
Call us today! We look forward to seeing and serving you here at The FIRM!
Rally Stages and Off-Road Courses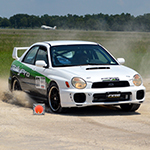 There is plenty of action to be had on our ATV and motocross circuits and rally stages. Reconfigurable, combinable, and seasonally changable, these riding and driving areas are full of challenges for vehicles, drivers and riders.
Road Course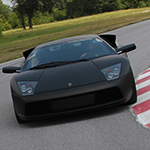 The road circuit at The FIRM features 3 different configurations that are ideally suited for testing, training and pre-race shakedowns. With easy access to the paddock area, race course is surprisingly affordable.
ATVs, UTVs, 4x4s, SUVs, Karts and Motorcycles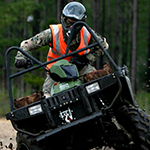 />
The FIRM has a fleet of Polaris ATVs and ZipKart fun carts that are ideal for corporate team building events at reasonable rates.
Classrooms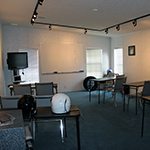 Our main office has two updated classrooms for groups of 5 to 20. Featuring flat-screen televisions, Wi-Fi internet access, huge white boards, and dimmable lighting, we can configure each space to meet your meeting needs and educational parameters.
Shooting Center & Six Shooting Ranges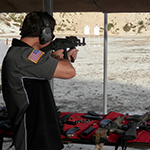 We have a shooting center with six shooting ranges including a 360 degree drive in range and a vehicle rollover simulator.
Auto Tuning & Maintenance Center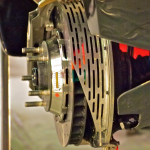 Your search for a shop that understands your enthusiast needs has come to an end. With over a decade of experience building and maintaining the RallyPro and ISA fleet cars, our experience and racing knowledge can be applied to your track vehicles. From basic track-day maintenance to full roll-cage fabrication and race car prep, our crew can do it all!
Private Garages: Secure Motor Vehicle Storage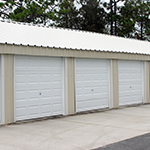 We offer private, secure garages here at The FIRM for storage of your track vehicles. Whether you want to store a rally car, sport bike, or road race car, you can eliminate costly and time-consuming towing to and from each event. We offer reasonable rates with lease terms that will fit your budget and time frame.